How to use and maintain the battery?
How do you charge your heated vest?
Now many people have heated apparel but how do charge the heated vest after every use and get ready for the next journey? The charging operation of electricity heated clothing is very simple. Here are the detailed steps.
How to charge the power bank/battery
Most of the heated vest is powered on by the power bank. When charging, it only needs to separate the battery from the clothes, and then plug in the charger to charge the battery. Some heated vest requires specific power banks with DC port and some of them are generally phone power banks like iHood.
Just disconnect the power bank and the heated vest and charge the power bank.That is how you charge your iHood heated apparel.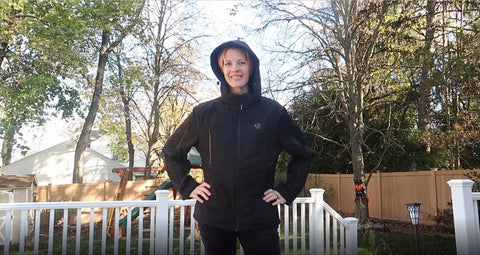 How to take good care of the power bank/battery
We only use a heated vest when the weather is cold. (iHood battery can use as a phone power bank when traveling) We know the battery will be easy to break if it is not used for a long time. So how to maintain the power bank when it is not commonly used? Pay attention to the following points:
For initial use, it is necessary to fully charge the battery. After the battery pack is fully charged, the LED indicator will display 100%.
Check the guideline and stop charging after it fully charges
Use the original charger of Power Bank
Don't connect any device when charging
Charge and discharge the mobile power supply once a month to extend its service life
Do not throw, knock or vibrate the power bank
Charge and store it in a cool and dry environment
Things need to paying attention
when disconnecting or changing the power bank outdoor-Avoid water and fire. Store it in a cool and dry environment. Get ready for the cold after the flight. You can keep yourself warm for an unknown weather changes.
Conclusion
Heated clothing is a must-have on cold days to keep warm and it is easy to use. Even though the iHood heated vest is safe enough, it will be safer if you could follow the guide of heated apparel charging rules. It could keep your outdoor life safer and comfier.
---