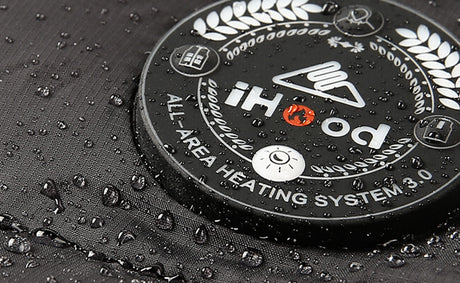 ALL-AREA HEATING SYSTEM
You can always control which parts of the apparel need more heat
shop all
Voice from Our Customers
Voice from Our Customers
Awesome
I wear it for hunting and fishing - never has the battery run out while in use. I got both my parents one for Christmas and they love the warm hug this jacket gives them on those cold winter evenings when they are just sitting in the house. My mother was putting her regular jacket in the dryer to warm it up in the evenings to stay comfortable. This jacket changed all of that and like I said - she gets hours of warm hugs from this jacket from one charge.
I love this vest
Excellent for the motorcycle, which is what it was originally purchased it for. However, I now use it for everything when it's cold out. It was especially nice for putting up the Christmas lights. The battery doesn't last anywhere near what the manufacturer claimed so I purchased a second battery. The vest itself even without the heat on keeps you warm. My Wife bought this for me and I love it.
Changed the hunting game
I looked everywhere to find a good vest for under my hunting gear and this is it. Works great and keeps me warm all day out in the snowy woods. Using it on high is overkill when you're wearing a hunting jacket. I've had one for 2 years and my battery still lasts all day. Had to get one last year for my dad after he saw me use it everyday and he loves it too. Well worth the money and way better than most of the other ones I've been able to find. (Size lg)
Amazing Gift!
I got this for my dad as a gift since he spends a lot of time out doors golfing, hunting, and fishing. To say he's obsessed would be an understatement. The fit is snug but overly tight. The battery lasts a good while but he tends to turn it off for periods of time "as it will roast you".
Versatile jacket
I had heated jackets from other manufacturers and find this one as a much better product. There are 12 pockets in total, detachable hood, an included velcro patch (American Flag). The carry case includes the power adapter and USB wire for charging the included battery bank. Various documents and an order form to obtain a self customized velcro patch. The jacket and all accessories fit nicely in the carry case for easy storage. The heated zones (3) are controlled from the front left chest "buttons". There are three separate settings for each zone, High, Medium and Low. With each tem having it's own color led (which you can shut off). I purchased the XL to accommodate layers of clothing for winter months. This is a great jacket for the price.
What Our Customers Say
See what they say about iHood heated apparel