Women's Heated Puffer Jacket With Hand Heating
$189.99 USD
$209.99
SAVE

$20.00
Unavailable
Holiday Sale, Extra save $20
(No Code Required)
---
Experience the ultimate in winter warmth with our innovative electrically heated puffer jacket. Say goodbye to bulky gloves thanks to our Added Hands Heating feature, keeping your fingers toasty even in the harshest of cold. Personalize your warmth with our unique 4-in-1 switch, allowing precise control over heating zones and temperatures. Plus, enjoy discreet warmth with our light-off function, perfect for situations requiring subtlety.
ALL-AREA 3.0 Heating System
3 Heating Areas Total 6 Heating Elements
Waterproof and Wind-resistant
Light-off Function
100% Machine Washable
Supports up to 158°F, the lowest gear (122°F-133°F)
Women's Heated Puffer Jacket With Hand Heating - Black / S is backordered and will ship as soon as it is back in stock.
Couldn't load pickup availability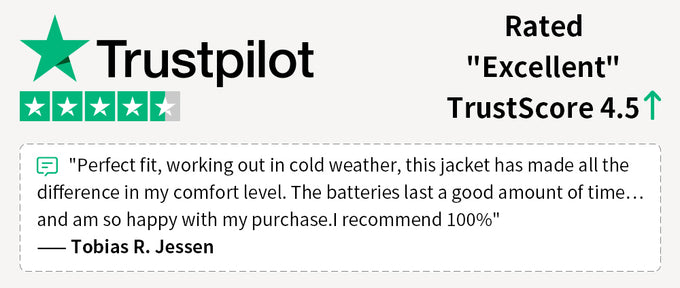 Machine Washable (Battery can not been washed) , Please note that you need to use a laundry bag (not included) to prevent the washing machine from damaging the cable .
---

Thanks to its 3-zone control system you can always control which parts of the jacket need more heat, It comes with a 52Wh QC3.0 battery that takes only 3 seconds to heat up. With a maximum temperature of 158°F, the iHood is the warmest jacket on the market.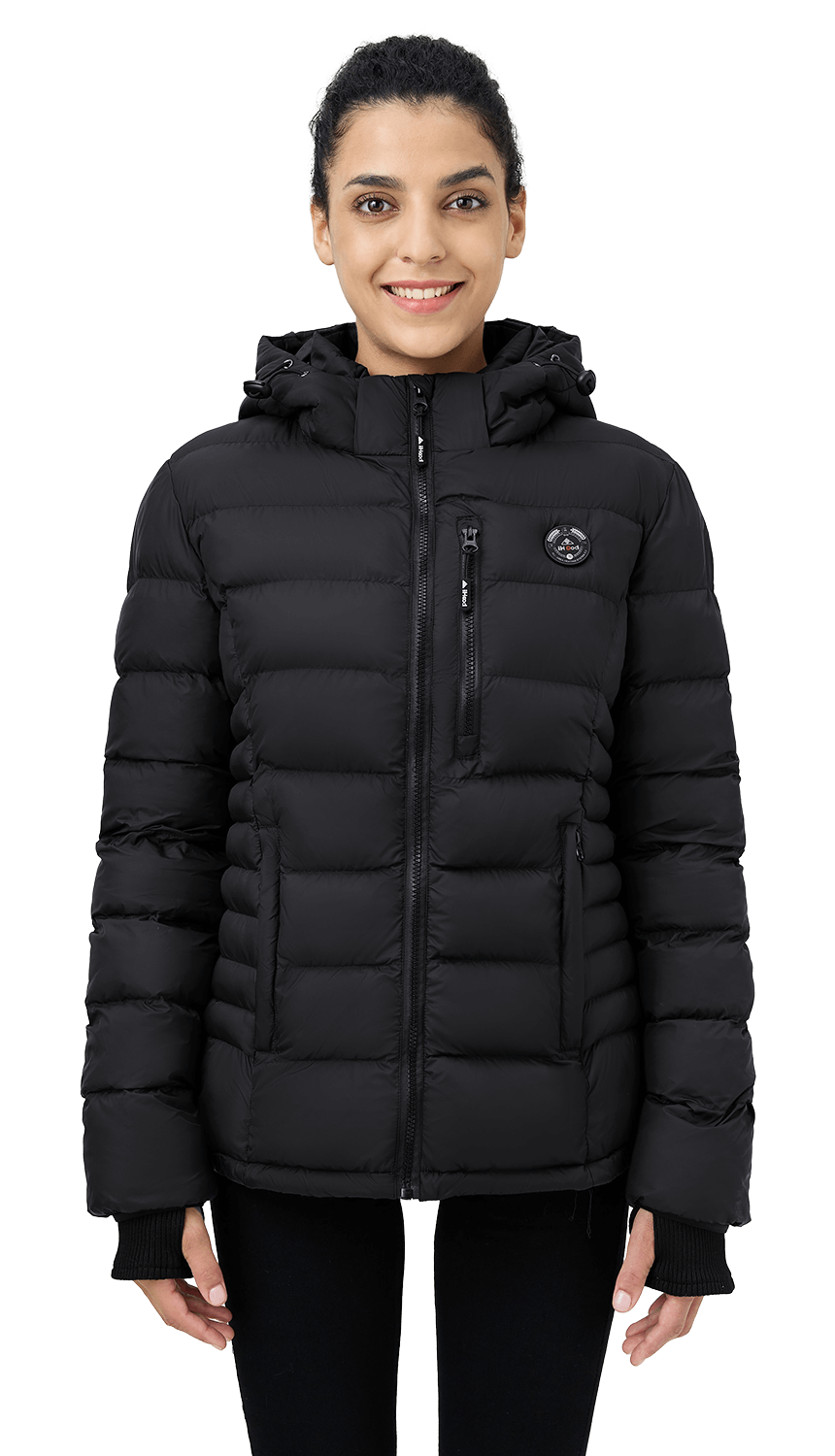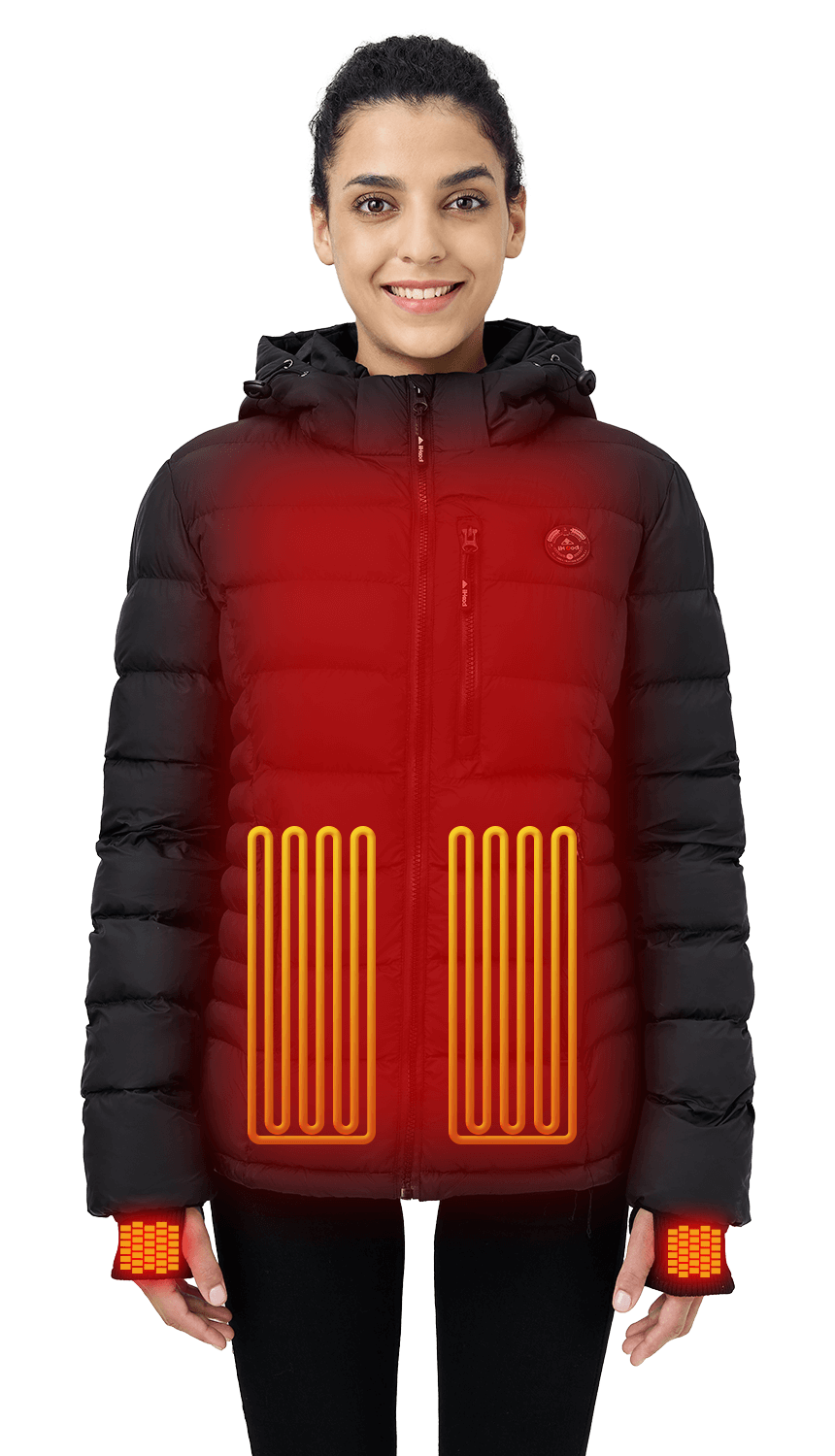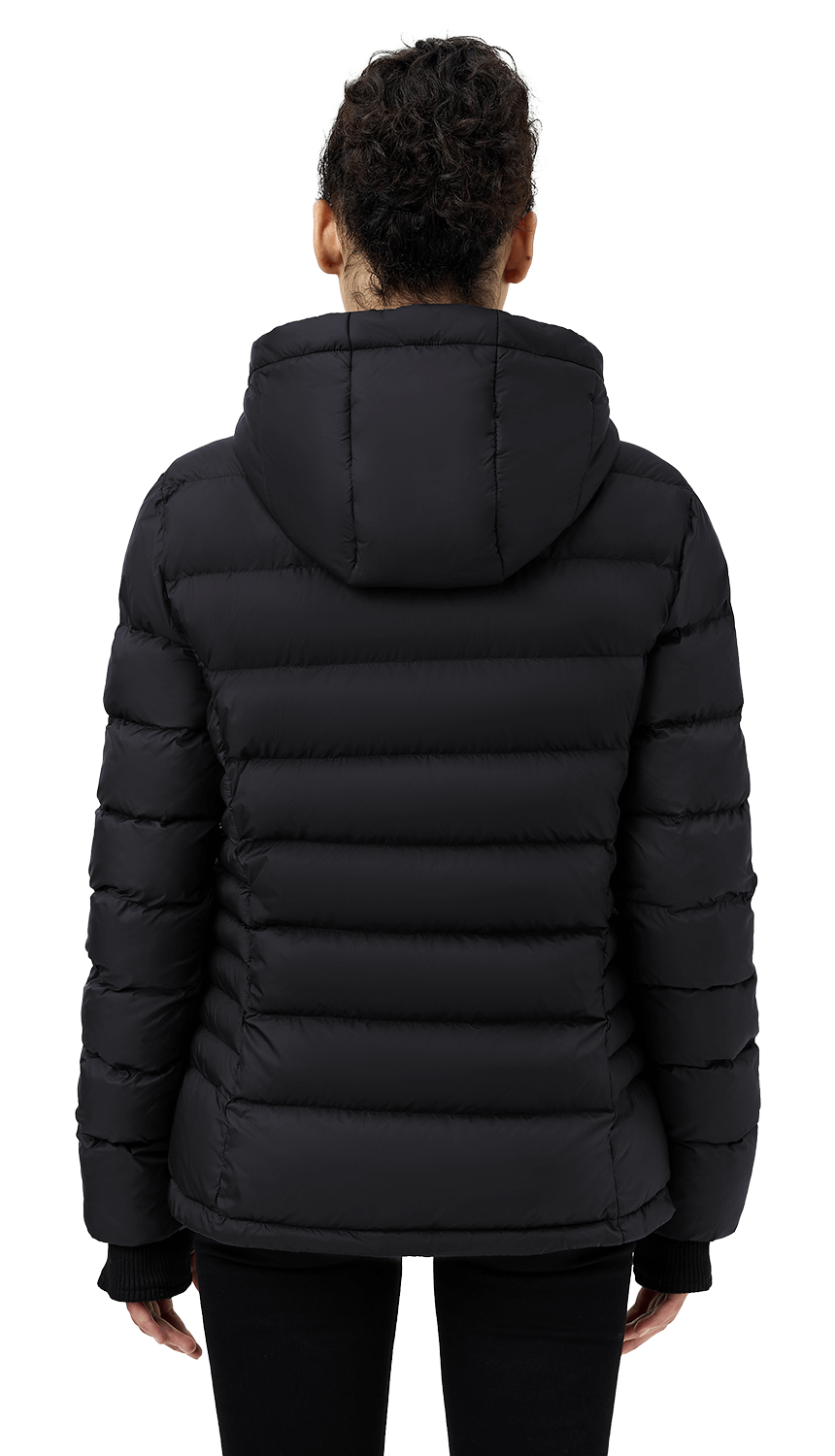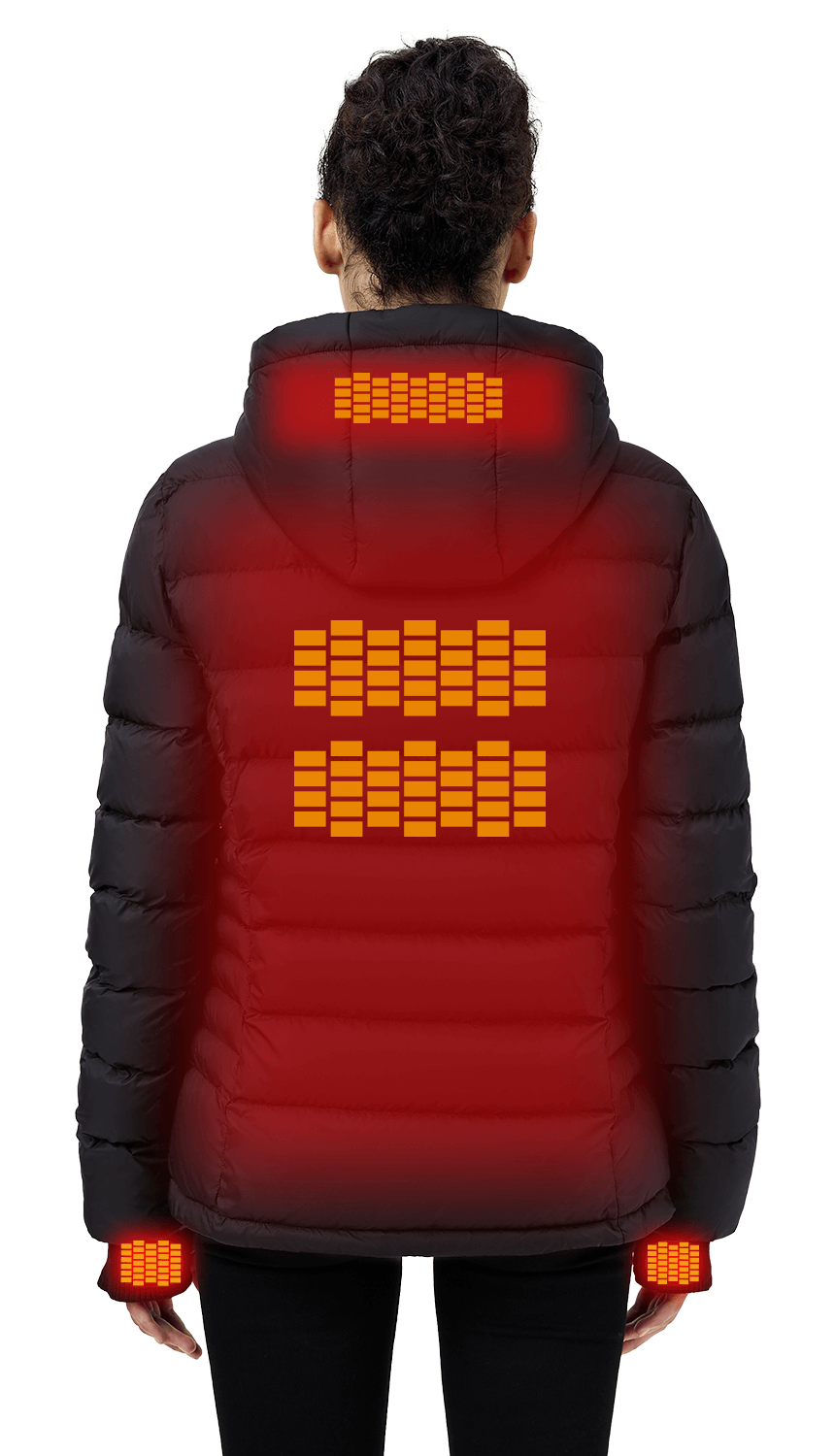 Brave the extreme cold with confidence in iHood's heated puffer jacket, blending fashion with function. Its six carbon fiber heating areas deliver all-around warmth—including to your hands, rendering bulky gloves obsolete. At the heart of its design is the revolutionary HIVE-HeatVault technology, with a gold ion-containing honeycomb structure that locks in heat superbly, ensuring you stay comfortable in even the most frigid conditions.
What Our Customers Say
See what they say about iHood heated apparel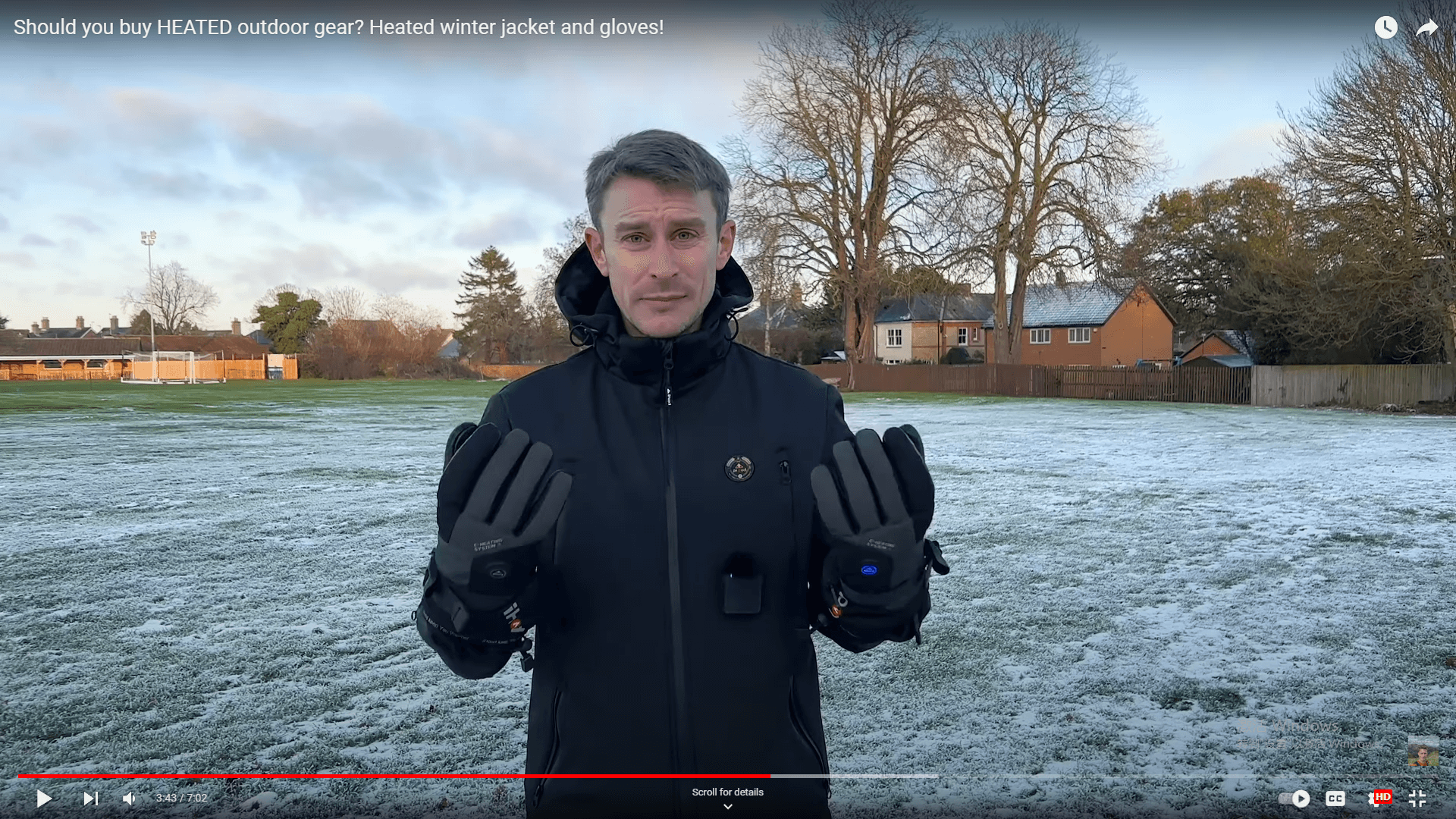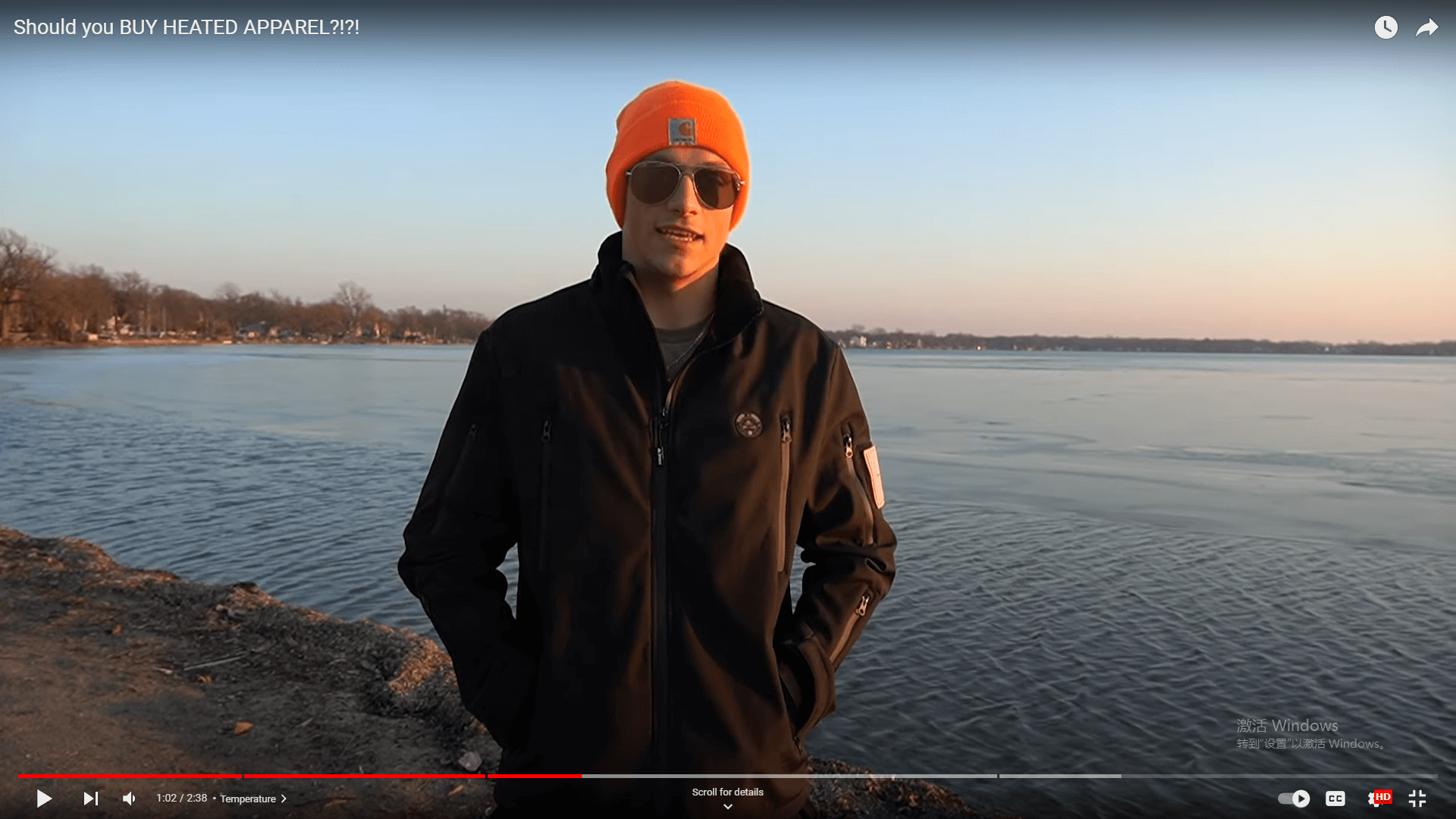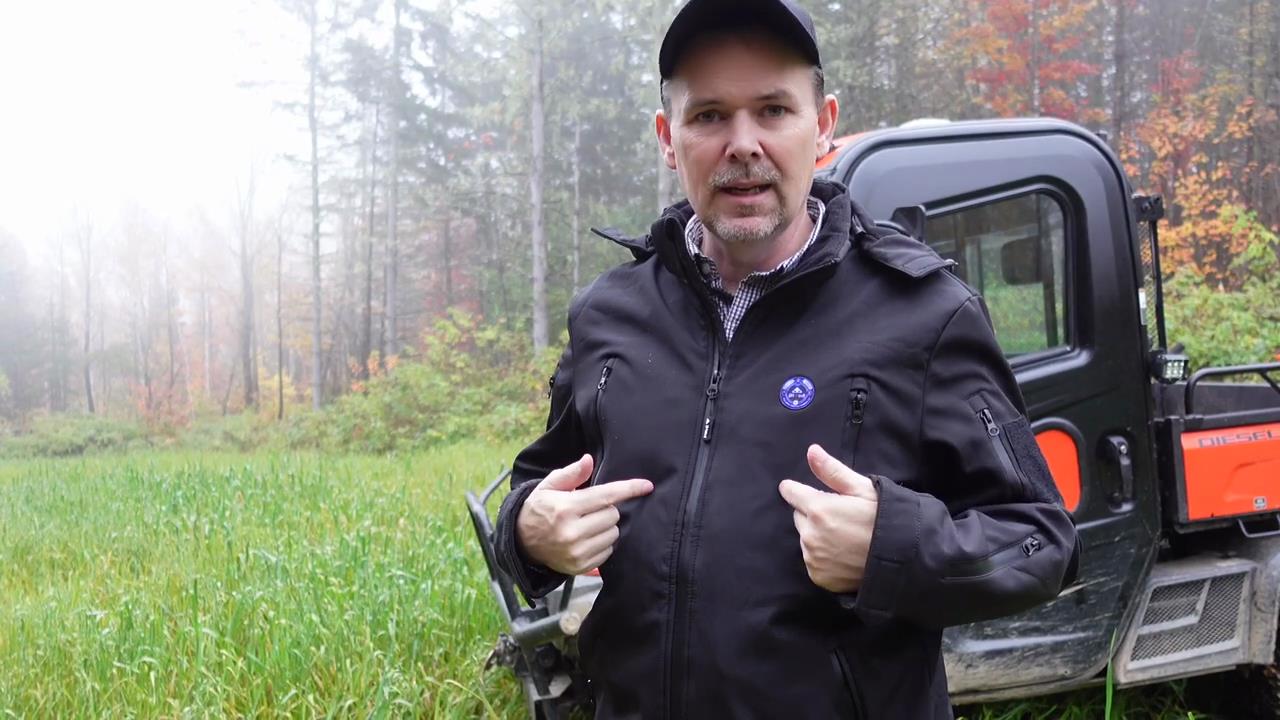 Voice from Our Customers
Voice from Our Customers
Best Jacket I ever got!
I just went through the Artic Blast of Dec. 2022 with -3f temps outside. It would have been great to have this jacket then, but that is also what prompted me to go online and get myself this last-minute Christmas present for myself. It's early Christmas morning now and I just opened up the package. So many awesome extras aside from what is listed. They have a place for a flag patch on one of the arms, I was like cool, wonder where I'm going to get a patch for that, then when I checked the info package, there was an American Flag patch, that was a pleasant surprise! Also, love how the button lights glow in a breathing LED pattern to show the levels of warmth in each area. It's also a just fit so I should stay nice and snug. I was in a bit of a hurry when I got this but had no idea it came with so many internal and external pockets, also a new one for me...Sleeve Pockets! I really do love this jacket. The only thing missing is an optional LED built-in light for the hood as I can see in the dark. I would recommend this jacket to others.
Awesome!!
This jacket has it all. Quality, looks, and warmth without heaters on. I like that it is weatherproof. I would highly recommend. I have a cheap heated vest for work and I probably will get one of there vests to replace it because of the quality and the convenience of controlling each zone separate, which is a great feature.Reason for having heated jacket is I have metal rods and screws in my back and when its cold the body reacts and my back basically freezes up. These heater keep it warm and I don't get the pain from the cold.
Versatile jacket
I had heated jackets from other manufacturers and find this one as a much better product. There are 12 pockets in total, detachable hood, an included velcro patch (American Flag). The carry case includes the power adapter and USB wire for charging the included battery bank. Various documents and an order form to obtain a self customized velcro patch.The jacket and all accessories fit nicely in the carry case for easy storage.The heated zones (3) are controlled from the front left chest "buttons". There are three separate settings for each zone, High, Medium and Low. With each tem having it's own color led (which you can shut off). I purchased the XL to accommodate layers of clothing for winter months.This is a great jacket for the price.
Amazing Gift!
I got this for my dad as a gift since he spends a lot of time out doors golfing, hunting, and fishing. To say he's obsessed would be an understatement. The fit is snug but overly tight. The battery lasts a good while but he tends to turn it off for periods of time "as it will roast you".
Great Heated Jacket
Looking for something to keep me warm in winter, I ordered the XL size for this heated jacket. The sizing fit me perfectly. The material feels to be good quality. Even without the heating element this jacket would be good to wear on cold days. It's a comfortable fit too.Anyways, I've been using this jacket for a month and a half now and it's kept me warm every day I've worn it. I work in a shop with garage doors that are constantly opening and closing so cold air gets in all the time. This jacket keeps me warm throughout the day. Now, I don't have the jacket heated ALL day, but I do turn it on/off quite a bit and heats quite quickly.I usually charge the battery every night while I sleep so I actually have no idea how long it takes to a full charge but when I get up it's fully charged, ready for another day's work. So far, so good after a month and a half. If anything changes, I will certainly update my review.I fully recommend this jacket for anyone looking to keep warm while working in the cold.
Heating
Heating Element:
Heating Level:
LED Color:
Left/right chest
Pre-heat
Pre-heat: Red LED blinking
Left/right hand
High
High: Red LED
Collar
Medium
Medium: White LED
Mid-back
Low
Low: Blue LED
Temperature:
High: 149-158°F/65-70°C
Medium: 131-149°F/55-65℃
Low: 122-131°F/50-55℃
Battery
Battery Capacity:
Battery Weight:
Battery Input:
14400mAh (52Wh)
9.24oz
Type-C/Micro 5V/2A
Battery Runtime:
Battery Output:
High: 3.5 hrs
USB 5-7.4-12V/0-2.2A
Medium: 5 hrs
Type-C 5V/2A
Low: 7 hrs
General
Hip-length:
Length:
Shell:
Regular
Fit
100% nylon
Care:
Machine Wash & Hand Wash
Warranty
18-months on battery
2-Year on heating elements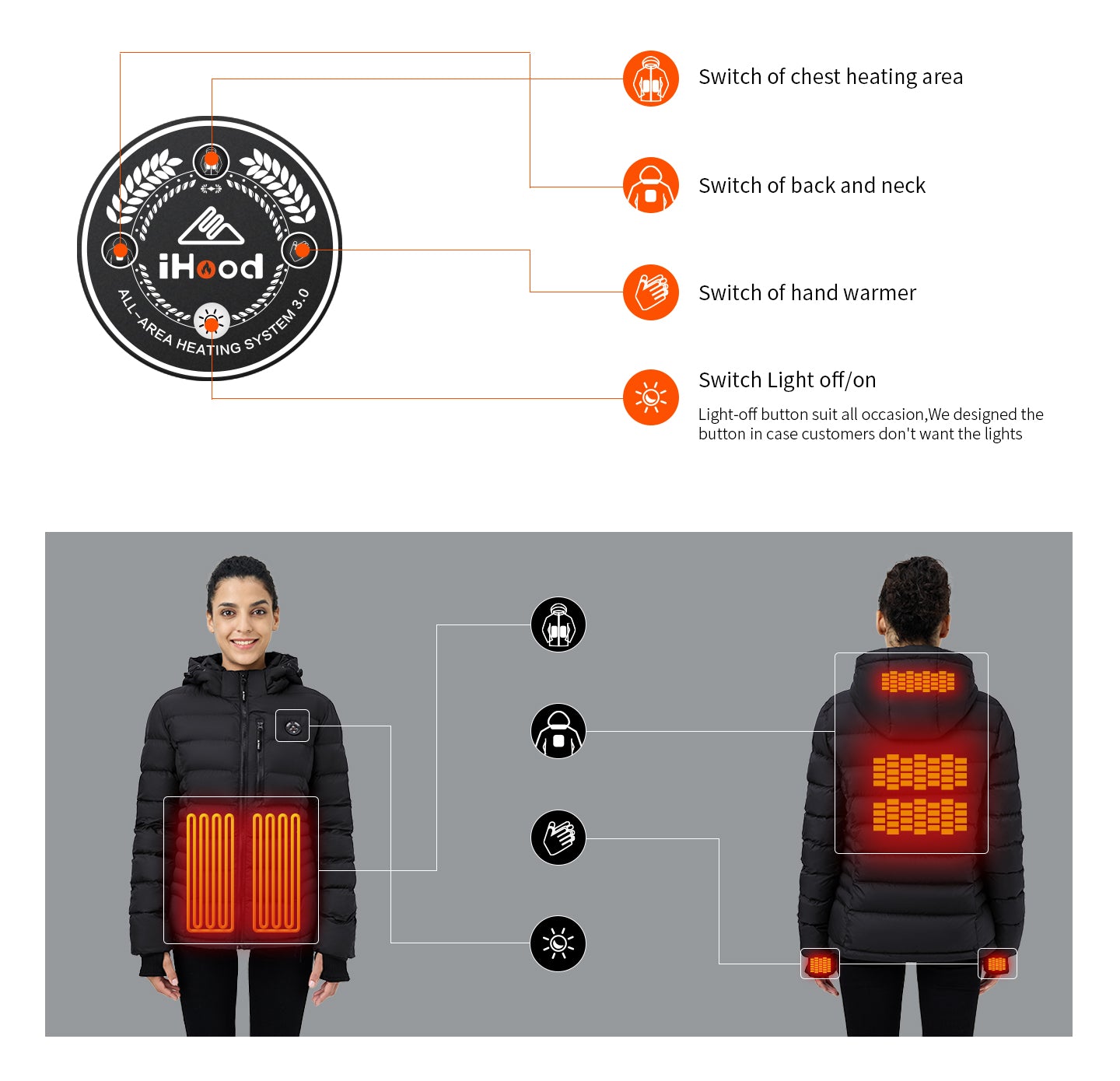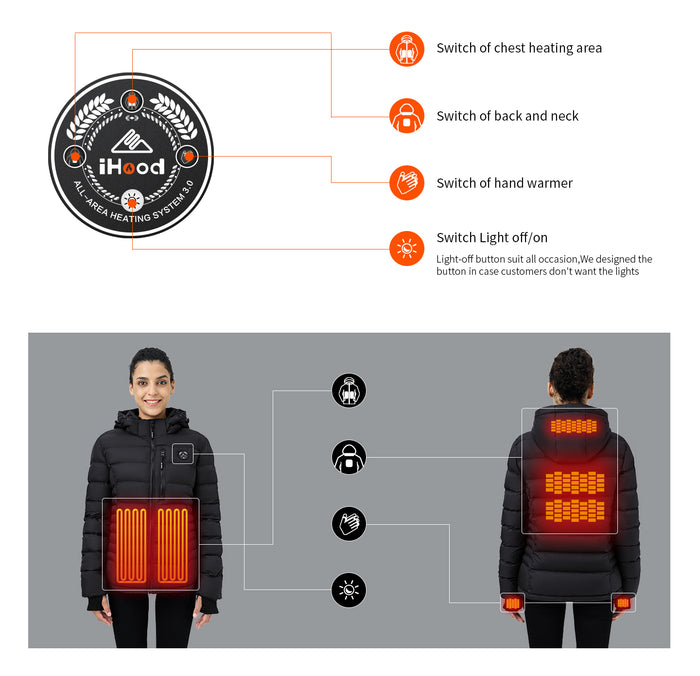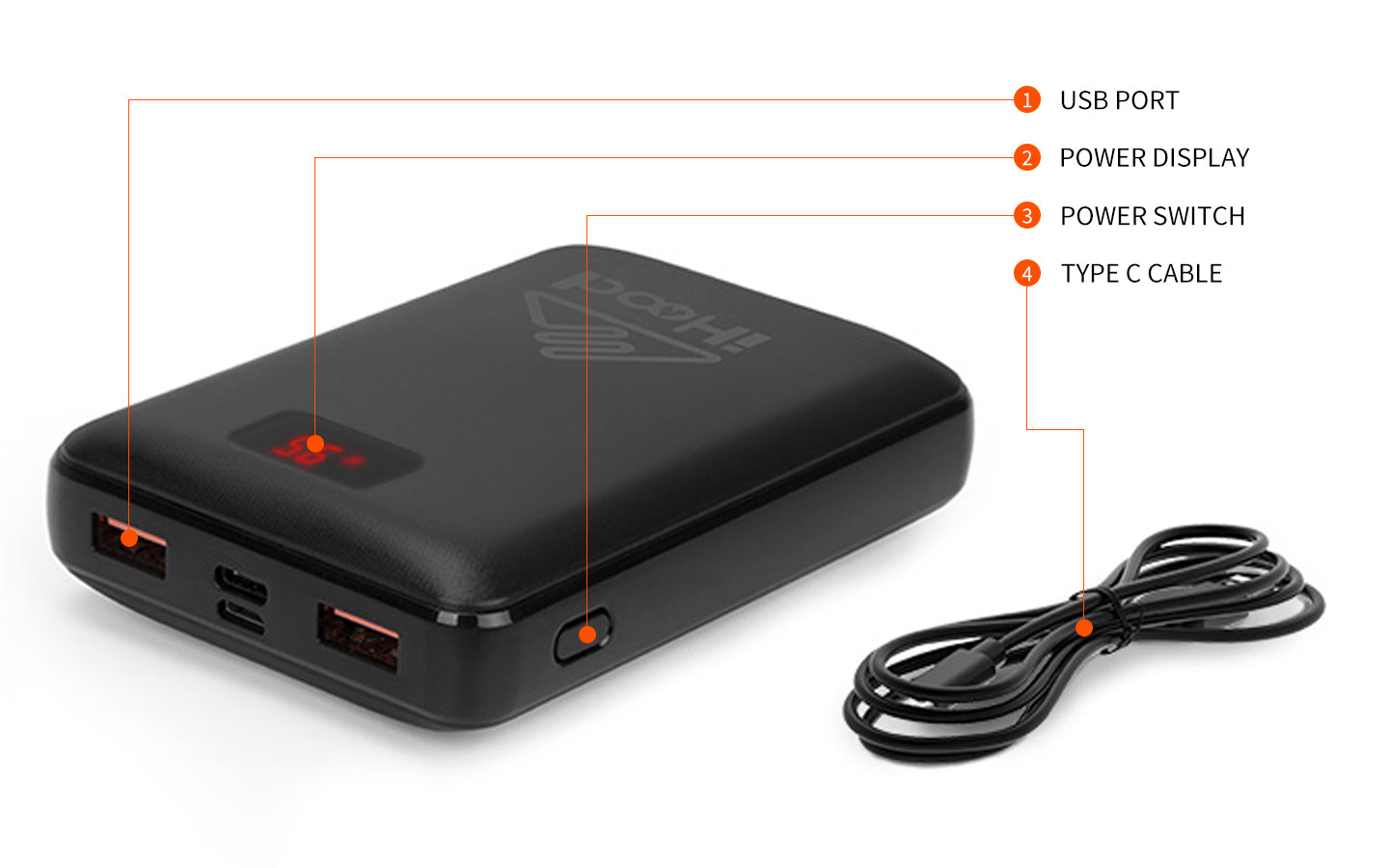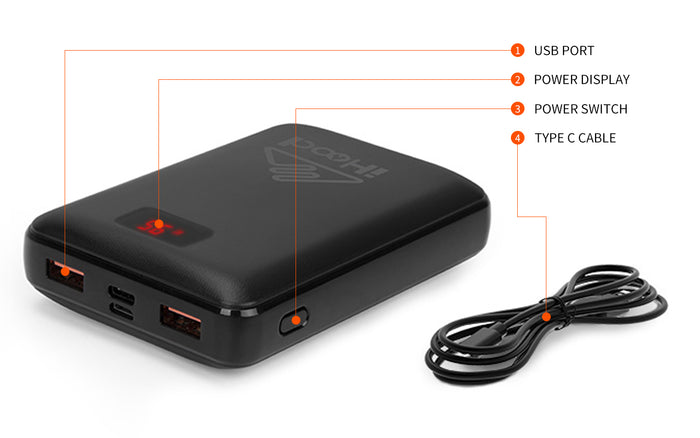 FAQ
Q1: How long does shipping take and how can I track my package?
A: We ship locally from the U.S., usually delivering within 4-6 business days. You can track your package here.
Q2: Are heated jackets safe?
A: Yes, Our heated jackets are safe. However, please ensure to not use the heating function until the jacket is completely dry. Additionally, if you have a cardiac device, it is advisable to consult with your doctor or the pacemaker manufacturer before using a heated jacket.
Q3: Can i wear a heated jacket on a plane?
A: Yes, both our heated jacket and battery can be taken on the plane. Generally, you can use its heating function on the plane. However, you should always follow the specific guidelines and requirements of the airline.
Q4: Can i take a heated jacket on a plane?
A: Yes, our power bank is TSA free. Both the power bank and the heated jacket can be taken on the plane. However, please note that if you need to check in the heated apparel, remember to take out the power bank and carry it with you. Generally, airlines do not allow power banks to be checked in.
Q5: How to wash the heated jacket?
A: Hand washable or machine washable. If machine washing, please use a laundry bag (not included) to prevent the washing machine from damaging the cable. Please dry naturally, do not use the dryer.
Q6: What power bank for heated jacket?
A: To ensure better results and a longer service life of the heated jacket. Please use our special QC3.0 power bank.
Q7: Can someone with a pacemaker wear a heated apparel?
A: Generally, individuals with pacemakers should be cautious when choosing to wear heated apparel. Although the heated vest itself may not directly interfere with the pacemaker, it can generate an electromagnetic field that could indirectly affect it. Therefore, it's advisable to consult a doctor before deciding to use such products.
Q8: Are heated jackets worth it?
A: If you live in an area where the autumn and winter seasons are quite cold, or if you often engage in outdoor activities (such as skiing, climbing, fishing, etc.) or work outdoors, or usually afraid of cold, then a heated vest can be very useful. It can provide you with additional warmth, helping you resist the cold. At the same time, compared to traditional cotton clothes or down jackets, a heated jacket is more lightweight and offers more freedom of movement, it won't restrict your activities.
Q9: Is the heated jacket waterproof?
A: Yes, our heated jacket is waterproof. It can withstand light or moderate rain. But if you use the heating function on rainy days, please keep the battery and wires dry.
Q10: How long does the heated jacket last?
A: Low_7 hrs . Medium_5 hrs . High_3.5hrs (All heating area working ),Up to 12 hours working time when you only use one heating zone at low temperature.