Whether you like to go winter camping, go hunting, go skiing, or just drive to work in the cold, heated apparel can keep you toasty and comfortable all day. This increases work productivity in addition to making travel more pleasurable.
For long-lasting performance, our heated apparel for men and women is made of polyester with a water-repellent coating. Ideal for both daily use and outdoor pursuits in a range of inclement weather conditions Adventurers and outdoor enthusiasts frequently opt for polyester apparel because of their durability and ability to withstand adverse weather conditions.
The hooded heater apparel from iHood comes with three switches that let you customize the heat in six different areas. The history of heated apparel is extensive and encompasses numerous attempts and inventions from various eras. Though the concept of adding heating elements to clothes is not new, the heated apparel of today is a relatively new invention.
ihood heated clothing aims to provide intelligent, adaptable warmth it's not just about keeping warm. The cleverly placed sophisticated heating elements within the cloth form the basis of this invention. Modern technology powers these components, which effectively disperse warmth throughout the clothing.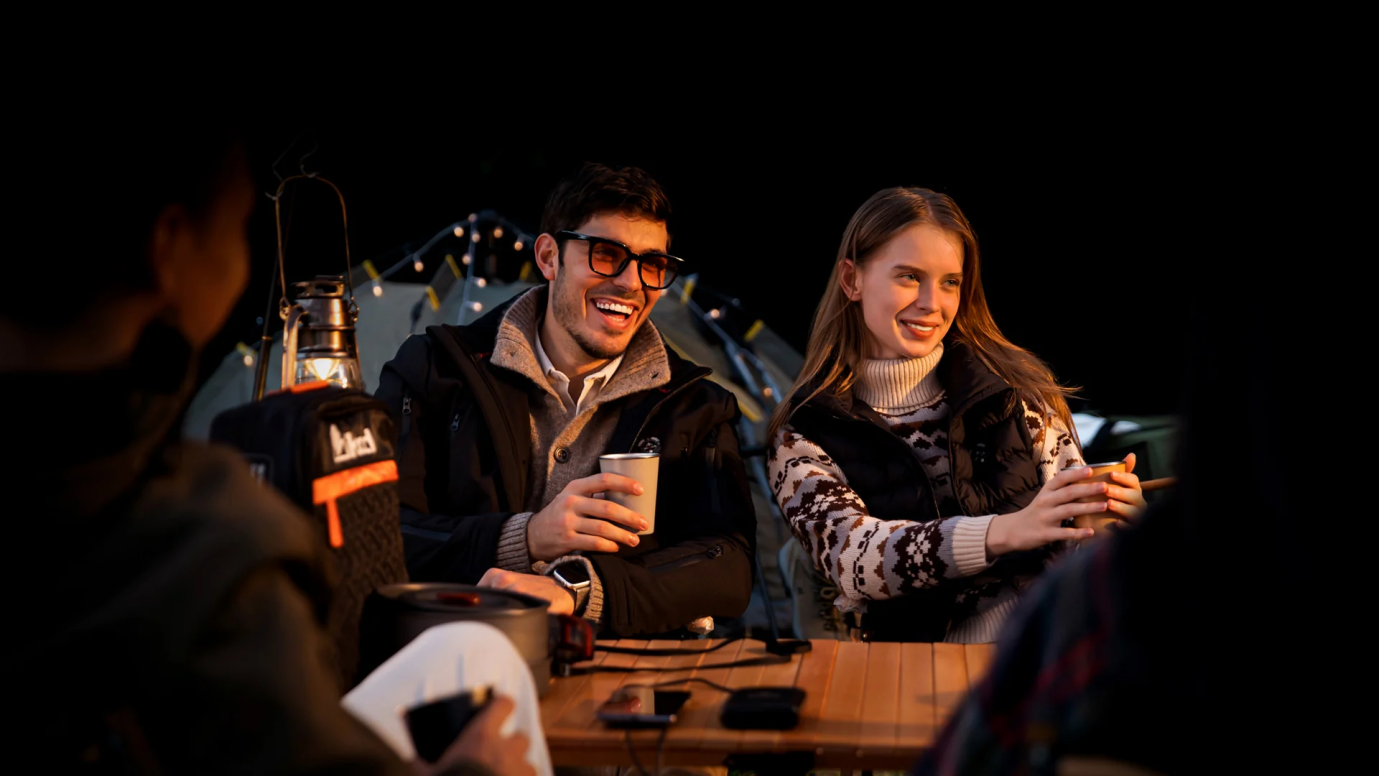 How iHood Heated Clothing Works?
Generally speaking, heated apparel uses cutting-edge technology with integrated heating components to produce warmth. The fundamental elements and their functions are broken down as follows:
Batteries And Heating Elements: Rechargeable lithium-ion batteries, which are discreetly and lightweight embedded into the clothing, power iHood's heated apparel. With the convenience of customizable temperature settings, these batteries guarantee consumers may experience individualized warmth and a steady energy supply. 
Temperature Control Technology: Users may personalize their level of warmth using iHood's heated garments thanks to its sophisticated temperature control technology. With their intuitive interface, the clothes allow for accurate customization to meet personal tastes and environmental circumstances. This cutting-edge system offers consumers a customized and adaptable heating solution for a range of settings and activities while ensuring the ideal balance between comfort and energy economy.
Security And Reliability: With its heated clothing, iHood puts security and dependability first. Users can enjoy the warmth with confidence and peace of mind thanks to safety measures like auto-shutoff that prevent overheating. The clothes feature safe wiring and communication and are made to last. Thanks to iHood's dedication to quality, customers may feel secure in a variety of settings and activities with dependable, long-lasting, and safe heated apparel.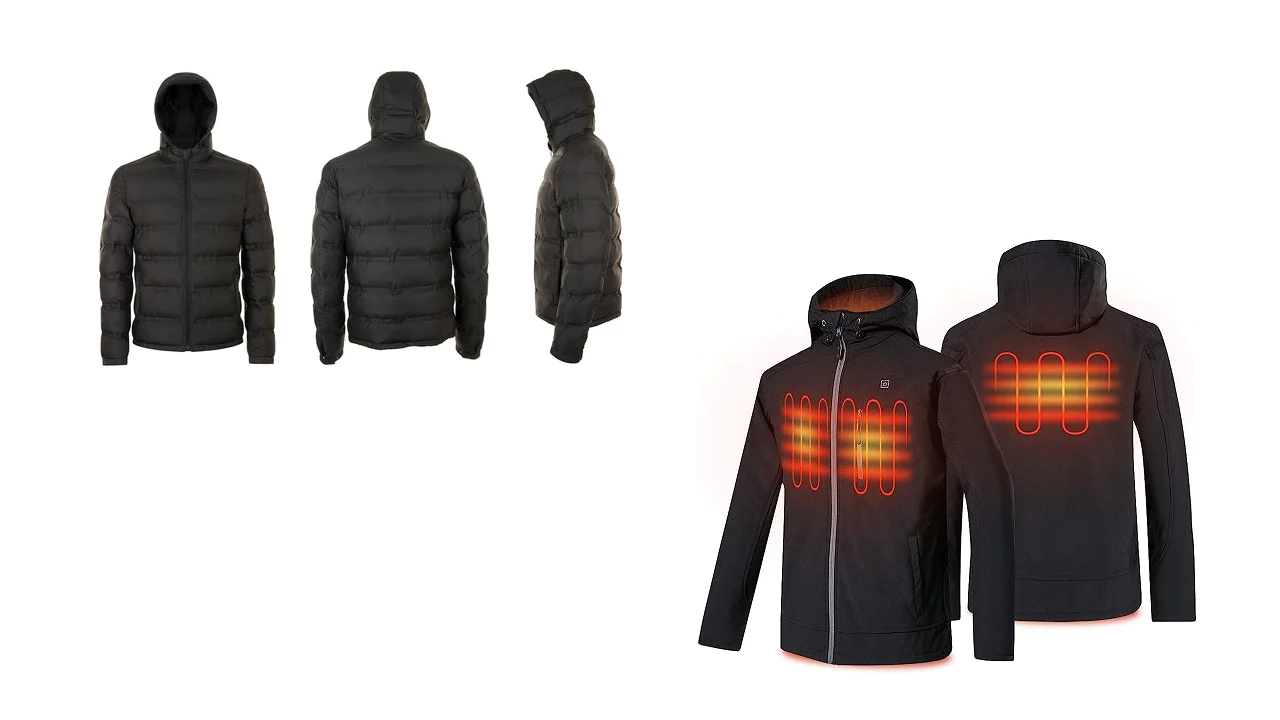 Different Types Of Heated Apparel Offered By iHood
With its adjustable heating zones, iHood's heated jackets provide warmth exactly where it's needed. These jackets are made of fabrics that are resistant to weather, so they are comfortable in a variety of outdoor settings. Longer battery life is iHood's top priority, enabling customers to keep warm for longer.
Advantages: Perfect for daily use, trekking, and winter sports. Effective heating technology blends harmoniously with stylish designs.
Use Cases: During cold adventures, iHood's heated jackets keep you toasty whether you're skiing or camping.  During your daily commute, keep warm by wearing a stylish and practical heated jacket.
The heated vests from iHood can be used as outerwear on their own or layered underneath other clothes to provide extra warmth.  Comfort is guaranteed by flexible heating components without limiting mobility.  Quickly thaws to offer immediate protection from the cold.
Advantages: Individual preferences are catered for with adjustable settings. Ideal for transferring from an indoor to an outdoor setting.
Use Cases: For extra warmth on the slopes, wear underneath a ski jacket. Workplace Settings Perfect for people who work in offices that are chilly.
Hoodies with integrated heating components for comprehensive warmth. The heated hoodies from iHood combine comfort and a laid-back style.  Intelligent battery systems maximize energy use for extended warmth.
Advantages: Ideal for a laid-back weekend in the winter months. Wearable as a supplementary layer during bitterly cold weather.
Use Cases: Wear warm clothing for outdoor events or strolls in the fall. On chilly camping nights, savor the comfort of a hoodie.
Fingers are kept warm and supple using Precision Heating Technology. Sturdy Design intended to survive the harsh winter weather. Compatibility of touchscreens Some versions provide glove-free touchscreen operation.
Advantages: Winter sports are essential for sports like snowboarding, skiing, and snowmobiling. For professionals who operate in cold climates, outdoor employment is ideal.
Use Cases: Snow Activities When engaging in winter sports, keep your hands warm and dexterous. Taking Pictures in the Cold Perfect for photographers to freeze-frame shots in.
5. iHood Heated Accessories
Whole-Body Warming Heated scarves, stockings, and other items are available at iHood. Adaptable Warmth temperature settings that can be changed for individual comfort.
Advantages: Whole Body Heat Utilize a collection of heated accessories to feel toasty from head to toe. For winter vacationers to stay warm, comfort is a must.
Use Cases: Vacation Travel When visiting places in the winter, stay warm. Outdoor Celebrations Stay comfortable during cold-weather events with heated accessories.
Heated Jackets VS. Heated Vests
Heated Jackets:
Extensive Reporting Warmth is provided via heated jackets for the torso, arms, and occasionally the neck. Temperature Resistance They are appropriate for a variety of outdoor activities because they are made to resist inclement weather. 
There are different zones of heating that can be adjusted for focused warmth. Flexibility Perfect for outdoor trips, winter sports, and bitter cold temperatures. Completely Pervasive Warmth ensures a comprehensive warming experience by providing complete upper-body covering. Trend-Forward Frequently crafted using fashionable components for daily usage.
Heated Vests:
Heart Warmth With their concentration on warming the core, heated vests strike a compromise between comfort and movement. Layered Wear Adaptable enough to be worn beneath other clothes or as a stand-alone item. 
A portable design is a more adaptable and lightweight choice for athletic activities. Flexibility Ideal for moving between indoor and outdoor settings and changing environments. Flow of Motion is ideal for tasks requiring complete arm movement. Office Coziness An effective remedy for people who work in offices with lower temperatures..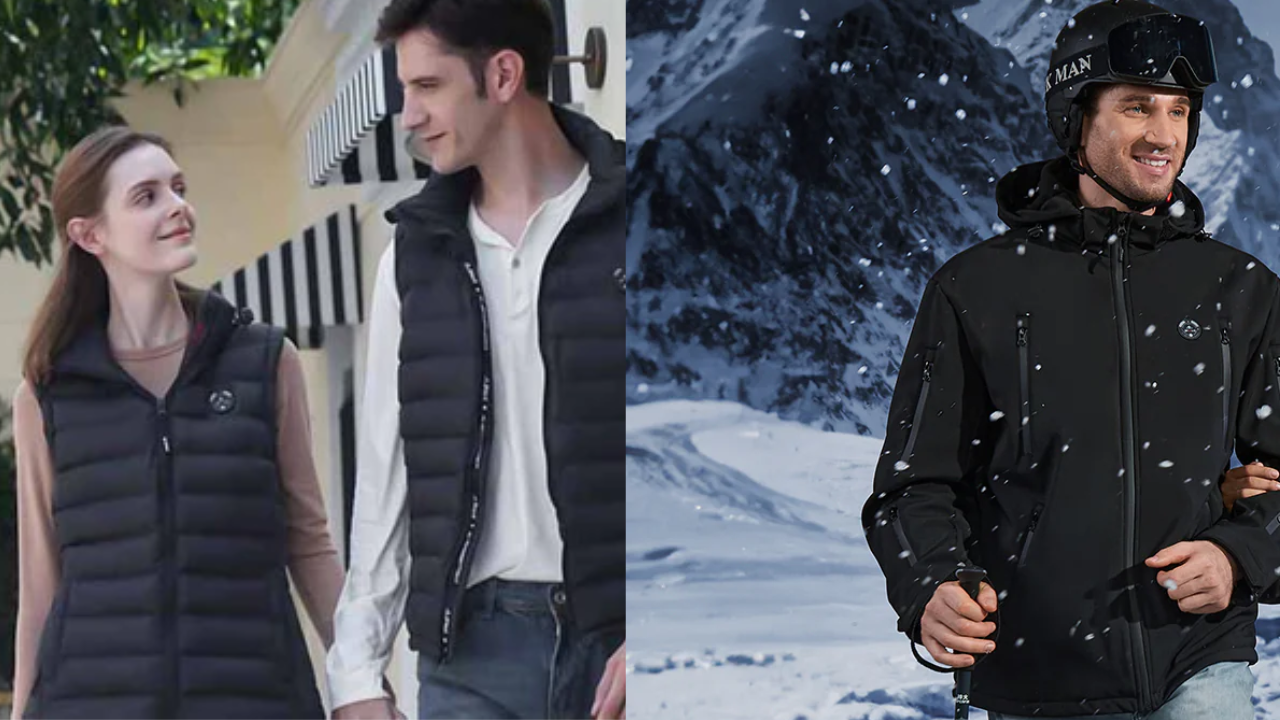 Recommendations for Different Use Cases
Extreme Cold vs. Layered Comfort: Severe Cold In chilly weather, go for a heated jacket for complete comfort. Concealed Cozyness When versatility and adaptability are essential, go for a heated vest that enables layering in a range of weather conditions.
Active Pursuits vs. Everyday Wear: Engaged Activities Whether you're working outside or participating in winter activities, a heated jacket offers the necessary protection and coverage. Daily Attire A heated vest is an ideal option for casual outings, commuting, or transitioning from interior to outdoor environments.
Fashion Statement vs. Practicality: Statement of Style Heated jackets are appropriate for regular wear because they frequently have fashionable patterns. Reasonability Practicality is given priority with heated vests, which provide warmth where it's needed without restricting movement.
Temperature Requirements and Personal Preferences
Freezing Temperatures: Warm Jacket Crucial for severe cold, offering warmth throughout the body. Heated Vest Under frigid temperatures, wear a vest for added core warmth.
Mild to Cold Conditions: Warm Jacket Perfect for chilly weather, providing all-around warmth. Warm Vest Perfect for milder climates or situations where layering is adequate.
Preference for Mobility: Warming the arms, a heated jacket may restrict the full range of motion. Heated Vest is Ideal for exercises where free arm movement is essential.
How to use iHood heated apparel?
Charge the Battery: Find the battery box on your clothing that is heated. Slide the compartment open and slide in the iHood rechargeable battery. Attach the charging cable to both the power source and the battery. Let the battery finish charging. An indicator light to show the charging status is present on most batteries.
Power On: On the control panel, look for the power button, which is usually next to the battery.   Holding down the power button will cause the garment to turn on. The presence of an indicator light could mean that the heating elements are in use.
Select Heat Settings: Find the garment's heat setting controls. This could be a dial, a touch-sensitive interface, or buttons.  To get the temperature you want, change the parameters. Most heated clothing is customizable with several heat settings.
Preheat (Optional): A preheat function helps some heated clothing warm up quickly.  Before putting on the garment, use the preheat feature, if it is available. This may improve comfort in the first few minutes.
Monitor Battery Life: Regularly check the battery life indicator, which is often located on the control panel. Learn how long each heat setting is expected to last. During prolonged use, this aids in battery management.
Power Off: Find the power button and use it to turn off the hot clothing. Hold down the power button until the clothing turns off. It is time for the indication lights to go out.
Unplug and Store: If the battery in your heated clothing is removable, disconnect it from the item.  When not in use, store the battery safely apart. Observe any iHood care instructions when folding or hanging your heated clothing.
General Tips: Observe the special cleaning and upkeep guidelines provided by iHood. Refrain from immersing hot clothing in water or subjecting it to harsh weather conditions without appropriate protection. Follow the instructions to sync your heated clothing with the iHood app if it includes smart capabilities.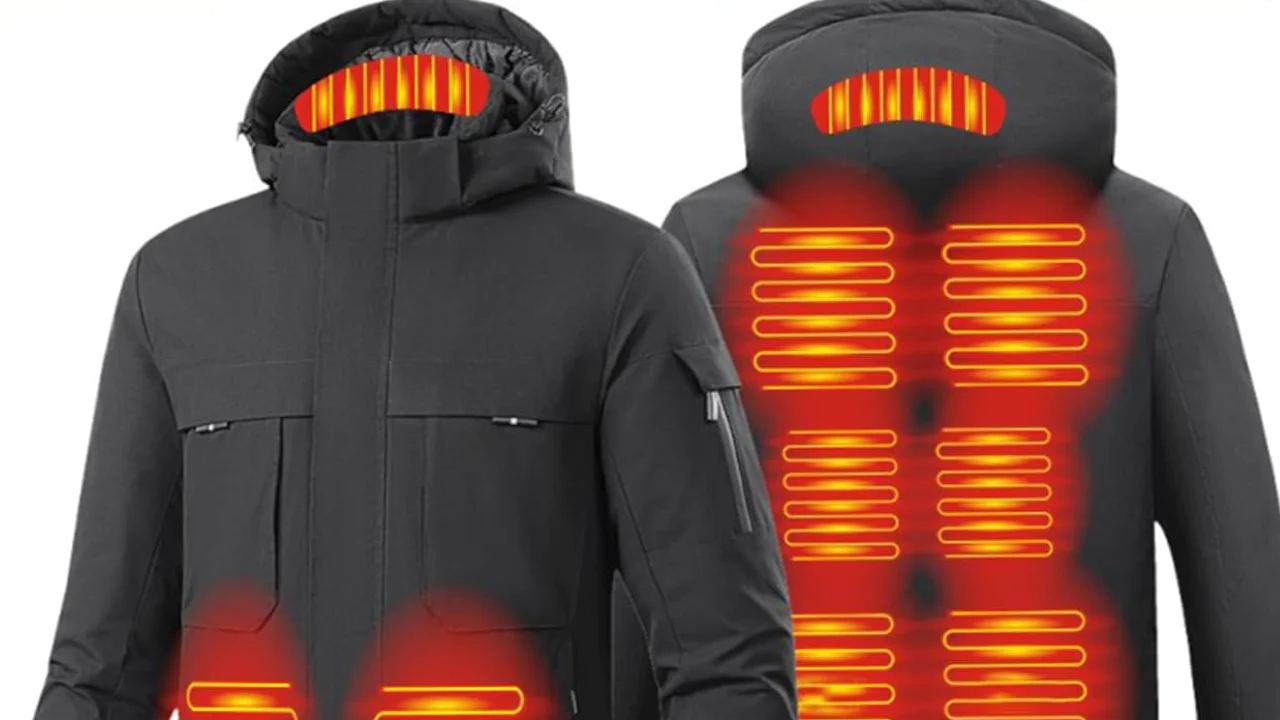 How to Clean an iHood Heated Clothing?
The ease of cleaning iHood heated apparel contributes to its life and continued performance. Make sure the garment is turned off and, if necessary, remove the rechargeable battery before proceeding. Spot clean small stains with a gentle brush or cloth and refer to the care label on your iHood for more details.
To make suds when washing your hands, add some mild detergent to a basin of lukewarm water and stir gently. Paying particular attention to areas with heating sources, submerge the garment, and gently rub away any dirt or stains. Use fresh water to thoroughly rinse. Use a mesh laundry bag and a soft cycle while washing clothes in a machine, if permitted. Avoiding direct sunlight, either spread the garment flat on a fresh towel or hang it up to air dry. 
Storage suggestions: Clean and let the clothes air dry completely before neatly folding them for the best storage for iHood heated apparel. Ensure the item is turned off, and detach the battery for safekeeping. Keep away from crowded areas and store in a cool, dry location to avoid putting undue strain on the fabric. These procedures improve the functionality and lifespan of your heated apparel.
Maintenance Tips: Check cables and connectors for wear and damage on a regular basis to ensure optimal performance from your iHood heated apparel. Check the battery's life and recharge it as necessary. When cleaning clothes, be sure to spot-clean them or give them a gentle hand wash using iHood's recommended care guidelines. Let it completely air dry before storing it in a dry, cool location. Long-term comfort and functionality are ensured by following these maintenance recommendations.
Applicable Occasions of iHood Heated Clothing
iHood heated apparel is made to fit a variety of settings and circumstances, offering warmth and comfort. Below is a comprehensive list of relevant occasions:
Outdoor Activities: Warmth and comfort in colder climes are provided by iHood's heated apparel, which improves outdoor activities. iHood's heated jackets and vests make sure you keep warm whether you're camping beneath the stars, trekking, or skiing down snow-covered slopes. The cutting-edge technology makes every moment in the great outdoors more comfortable and enjoyable by keeping you warm in the face of harsh winds and enabling you to enjoy and extend your outdoor pursuits fully.
Cold weather commuting: The heated apparel from iHood is revolutionary for commutes in cold weather. During chilly morning and evening commutes, the heated jackets and hoodies offer much-needed warmth, guaranteeing your comfort in cold weather. Your travel will be more enjoyable because you can add a personalized touch by customizing the temperature settings.
Work in Cold Environments: Professionals operating in cold climates are the target market for heated vests and gloves from iHood. Whether you're taking pictures in the cold or working on a building site, iHood's heated clothing keeps you toasty. The flexible heated vests provide warmth without restricting movement, while the heated gloves guarantee finger dexterity.
The heated apparel from iHood transforms comfort in a variety of settings, including everyday activities and outdoor excursions. iHood guarantees versatility and warmth with creative designs suited for a range of activities. Enhance your encounter by embracing coziness and elegance. Examine the iHood collection now to see how heated clothing can change lives. Make the most of every frigid time by embracing the warmth and being cozy.
How Long Do iHood Heated Clothes Last?
The use and maintenance of iHood heated clothing determines its lifespan. iHood heated clothing can endure for multiple seasons with the right upkeep and respect to care instructions, which include avoiding excessive folding and adhering to storage requirements. A longer lifespan is achieved by ensuring optimal performance through routine inspections of the wiring and connections.
What Should I Wear Under A Heated Jacket?
For best warmth, wear lightweight, moisture-wicking base layers under a heated jacket. To promote efficient heat transfer, go for breathable materials like synthetics or merino wool. Steer clear of bulky layers because the heated jacket is meant to be warm enough on its own. For comfort, adjust your attire according to the outside temperature.
Can You Leave A heated Clothes Rack On Overnight?
For safety reasons, it's usually not advisable to leave a heated clothes rack on overnight. Continuous unattended operation is discouraged by most manufacturers. Use the heated clothes rack carefully, making sure to turn it off when not in use, and adhere to the manufacturer's detailed instructions in order to prevent potential fire hazards.