A heated jacket can keep you warm and cozy all day long whether you enjoy winter camping, hunting, skiing, or just driving to work in the cold. This not only makes traveling more enjoyable but also promotes productivity at work.
Our heated jackets for men and women are composed of polyester with a coating that repels water for long-lasting performance. Perfect for everyday use as well as outdoor activities in a variety of challenging weather situations. Due to its strength and weather resistance, polyester jackets are a common choice for adventurers and outdoor enthusiasts.
The iHood's heater jackets are hooded and have three switches that may be used to regulate the heat in six different zones. Heated jackets have a long history that includes multiple inventions and experiments from different ages. The modern heated jacket may have only recently been developed, but the idea of incorporating heating elements into clothing has a longer history.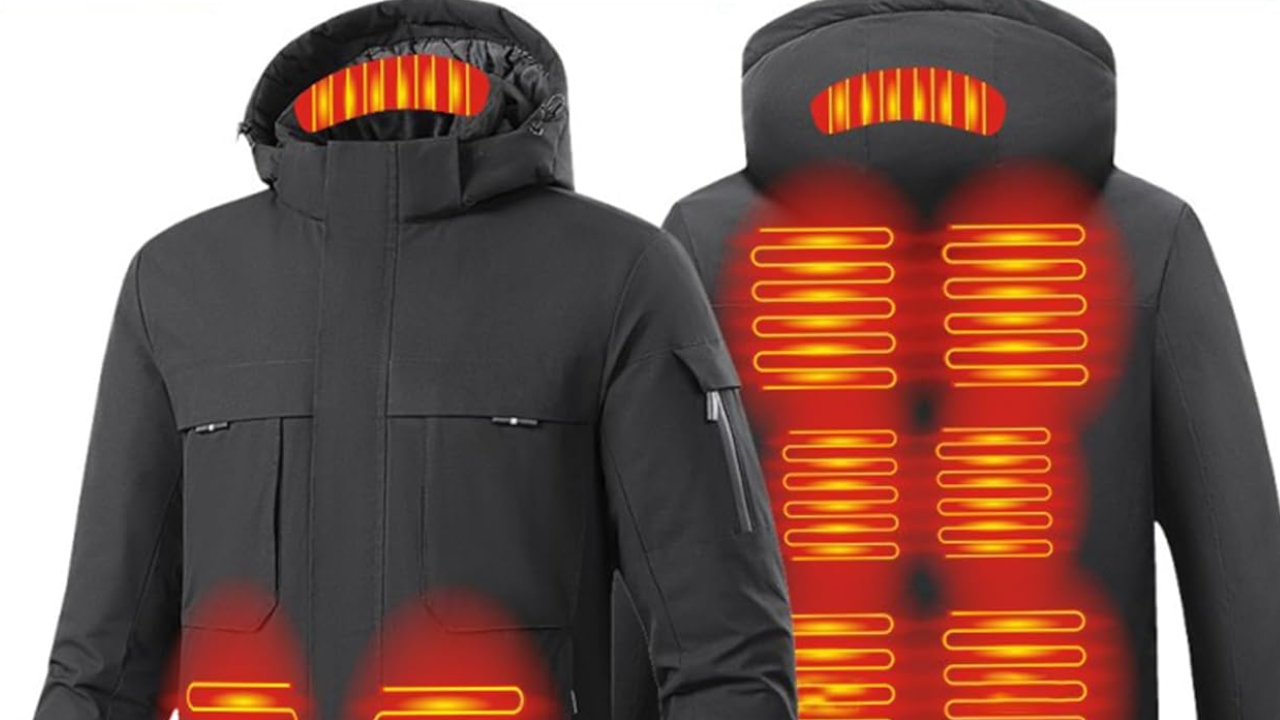 Are Heated Jackets Worth It?
In a variety of real-world scenarios,iHood heated jackets have proven to be very useful, offering not just warmth but frequently acting as necessary equipment in hostile environments.iHood  Heated jackets can be quite helpful in the following situations:
Outdoor Winter Sports: For those who brave the chilly slopes, heated coats are a game-changer. As a result, their whole experience is improved. Skiers and snowboarders can stay warm over extended periods on the mountain.
Traveling In The Cold: iHood Heated jackets are useful for commuters who use motorcycles or bicycles in chilly climates. These jackets keep cyclists comfortable on chilly mornings or when maneuvering in brisk weather.
Camping And Hiking: Heated jackets iHood provide an essential layer of warmth for hikers and campers experiencing chilly climates. The extra insulation is crucial for walking across snow-covered landscapes or setting up camp in subfreezing weather.
Hunting In Winter: In frigid weather, hunters frequently spend lengthy periods outside. Hunting may be done more effectively when hunters are able to stay warm without sacrificing mobility thanks to iHood heated jackets.
Working in Cold Climates: Construction workers and those in other outdoor occupations often struggle to stay warm while continuing their work. In these situations,iHood heated jackets are very useful since they guarantee that workers can remain productive even in subfreezing temperatures.
Observing Events in the Cold Outdoors: People who go to outdoor events like football games, parades, or winter festivals frequently have to endure freezing weather. Without the weight of bulky traditional cold-weather clothing, iHood heated jackets provide a useful solution for remaining warm.
RV and Motorhome Living: Wintertime living in RVs or motorhomes presents difficulty in effectively heating small areas. When stepping outside the vehicle,iHood heated jackets offer a customized heating option.
Conditions Medicinal: Heated jackets iHooded can provide comfort for those who suffer from ailments like Raynaud's disease or arthritis that are made worse by cold weather. The tailored warmth improves overall comfort by easing discomfort.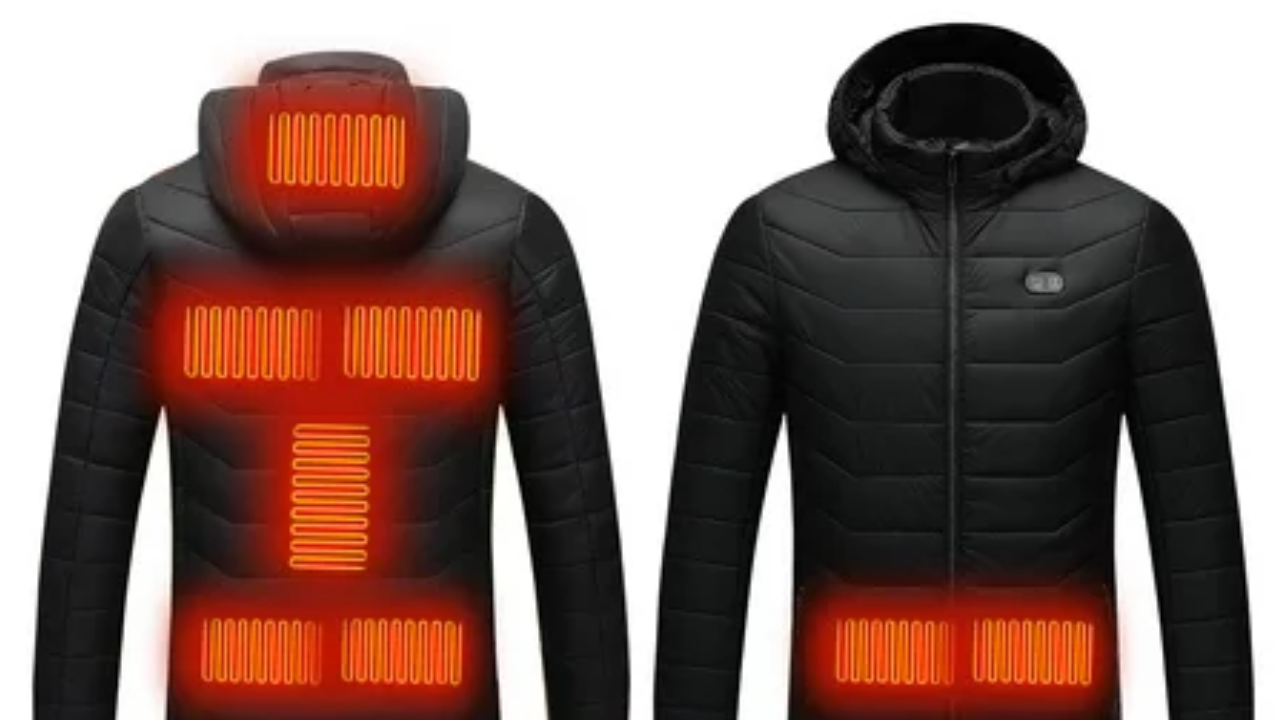 There are a number of crucial considerations to make when thinking about iHood heated jackets in order to make an informed choice based on your requirements and preferences. Here are some crucial things to remember:
Heating Technology: Various heating methods, including carbon fiber elements or conductive materials, are used by different iHood heated jackets. Think about the kind of heating system that is employed and how well it is able to distribute heat uniformly throughout the jacket.
Battery Life and Type: An iHood heated jacket's battery is a crucial part. Look for jackets that have rechargeable, long-lasting lithium-ion batteries. It's important to strike a balance between portability and power, so take the battery's size and weight into account.
Adjustable Heat Settings: It's critical to have control over the degree of warmth. To alter the temperature based on the weather outside and your particular comfort preferences, see if the jacket has programmable heat settings.
Comfort and Mobility: Check that wearing the iHood heated jacket is pleasant and that it doesn't limit your range of motion. Try to find coats with flexible and light heating elements. To achieve maximum comfort, take into account the overall design and fit.
Insulation and Material: Consider the jacket's insulation level and the general level of material quality. Even without the heating elements turned on, the jacket ought to be warm enough. Additional advantages, particularly for outdoor activities, can come from materials that are wind- and water-resistant.
Style and Aesthetics: Heated jackets iHooded come in a variety of looks, from athletic to more laid-back fashions. Select a look that complements your personal preferences and is appropriate for the settings or activities where you intend to wear the jacket.
Ease of Maintenance: Take into account how simple it is to maintain. Check to see if the jacket can be machine washed or if additional maintenance is needed. Additionally, find out if the heating elements are long-lasting and resistant to damage.
Purpose and Intended Use: Identify the precise situations in which you intend to utilize the iHood heated jacket under "Purpose and Intended Use." From outdoor sports to daily commutes, different coats are designed for specific activities. Make sure the jacket you select will function as intended.
Cost: The cost of iHood heated jackets varies significantly. Consider your budgetary constraints and the features offered by each coat while contrasting the options. It is frequently advantageous to choose a high-quality jacket that meets your needs.
Pros and Cons Analysis of Heated Jacket
With a particular focus on important regions like the chest, back, and occasionally the sleeves, iHood heated jackets instantly warm the body. This focused heating works well to quickly battle cold temperatures.
Since most iHood heated jackets include programmable heat settings, customers can adjust the warmth to their preferred level. This personalization is useful for different types of weather and for different tastes.
The versatility of iHood heated jackets makes them ideal for a variety of activities. These jackets adapt to a variety of purposes, whether it be for daily commutes or outdoor activities like skiing or hiking.
iHood Heated coats provide comfort for people who suffer from ailments like Raynaud's illness or arthritis. They can reduce symptoms and improve general health due to their warmth.
iHood Heated jackets are frequently made to be lightweight and flexible, which allows for better mobility and comfort during activities, as opposed to conventional bulkier layers.
Contemporary heated jackets use effective battery technology, usually rechargeable lithium-ion batteries. This offers prolonged use on a single charge while maintaining a balance between power and portability.
A lot of iHood heated jackets put an emphasis on style while still providing practical features. Users can maintain their sense of fashion while staying warm.
High-quality iHood heated jackets are made of sturdy materials, making them appropriate for usage in inclement weather. They are made to endure deterioration.
Cons of iHood Heated Jackets:
iHood Heated jackets can be more expensive than standard winter clothing, requiring a sizable initial outlay.
Although battery technology has advanced,iHood heated jackets still only give temporary warmth. Effective change management is required, especially when engaging in lengthy outdoor activities.
Some iHood heated jackets could need meticulous upkeep, and their heating elements might be vulnerable to damage over time.
The batteries in iHood heated jackets can increase weight and bulk, which could potentially compromise the garment's overall comfort and appearance.
Trusted Brand of Heated Jacket: iHood
The battery is the only heavy component, yet it is still lighter than standard thermal underwear. It is thin and does not add bulk when worn as an inner layer. More practical than a jacket, it has a large range of motion. Compared to a typical vest or coat, its warmth retention is far superior. 
This heated vest has a sizable 7.4V battery that is UL-certified and has a capacity of up to 14,400mAh. It is also portable and can be taken on a plane. Two USB 3.0 output connections are included, which give the garments constant electricity, guaranteeing you have enough heat in chilly weather and letting you conveniently charge your phone while you're out and about.
The iHood heated vest is made with a form that fits closely to the body. In order to fit snugly against the body and exactly mimic the curve of the human body, the waistline is slightly constricted. The vest doesn't have any extraneous designs and has clean lines. Simple and beautiful in design, the black color makes it simple to match with other outfits.
User Feedback And Evaluation
1. It's Kanda, which is as cool as a heated vest. Although the vest I usually wear without a hood is also cool, the wind still chills my head and neck when I wear it. This year, I bought the vest. My neck heats up adequately, so even in the breeze, it stays warm. The battery seems to have a long lifespan.

2. It's wonderful to see that the heat selector buttons finally have a light-off feature. This vest is really well crafted, in my opinion.

3. This vest is nice. It arrived in the ideal present package. Now that the battery has a longer lifespan and it has two USB ports so you can charge your phone when the coat is simultaneously connected to its Detachable hood, I don't care as much when the bus is an hour late.

4. The high-quality material utilized has three temperature settings that can be adjusted, making it very versatile and appropriate for a variety of weather conditions. The concentrated heat promotes relaxation and relieves muscle tension.

5. The jacket is fantastic; I adore it. The size is the only difference, though. My confusion with the size chart is the real reason I don't think your chat is working. I usually wear a L or XL. When I use your chart, it displays XXL. Finally, I got XL, and it worked perfectly. So, the size only gets one star.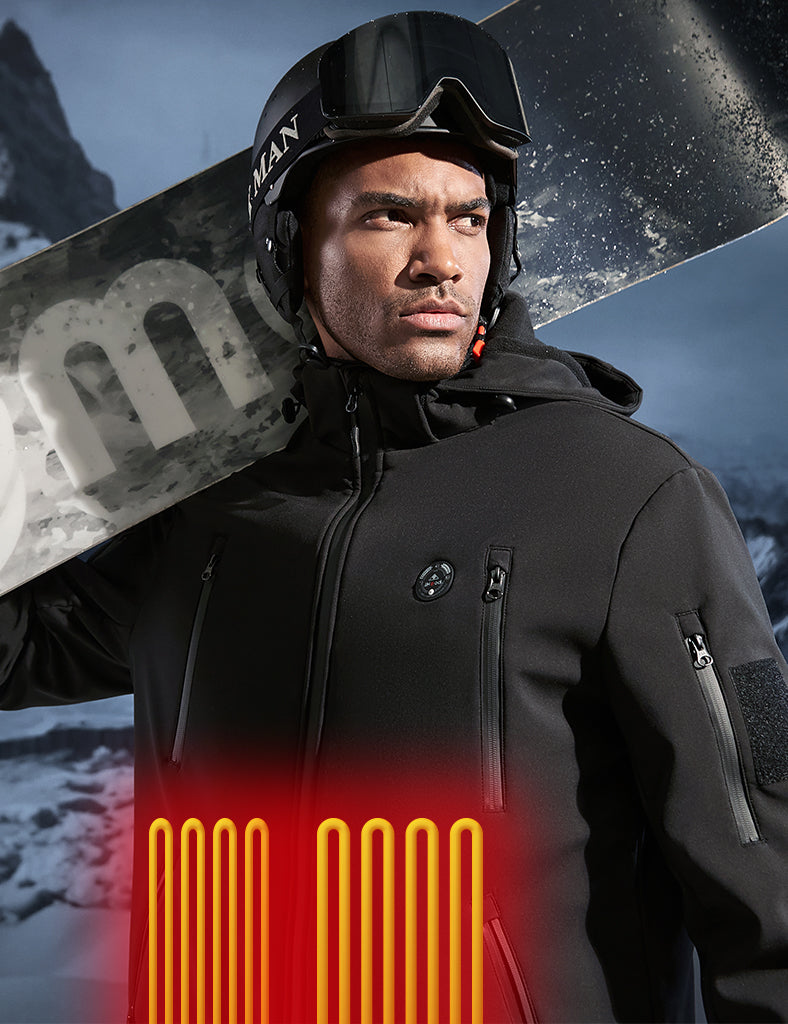 We have established the following factors to aid in the selection of heated vests after thoroughly examining the many characteristics and usage scenarios of heated vests and heated jackets.
Performance and Functions 
One of the most crucial aspects to take into account is the performance and functioning of a heated vest. The most crucial need to stay warm can be met depending on the heating pace, temperature, temperature modification technique, and whether the heated area can be zone-controlled.
Convenience of Heated Vests
Compared to conventional coats and jackets, heated vests retain heat better and provide a wider range of motion than heated jackets do. Convenience is therefore a crucial factor to take into account when comparing heated vests. The weight of the vest, battery weight, and charging technique have all turned out to be crucial factors in determining how convenient the vest is.
Worth the Money
The selected items were contrasted with heated vests of comparable price, inexpensive heated vests, and pricey heated vests. Account various elements of various brands and types of heated vests and match their selling costs. The ones with the best performance and experience at relatively modest rates have been chosen.
Heating Technology
Think about the many heating methods found in vests, including graphene, micro-alloy wires, and carbon fiber. Each has strengths and weaknesses.
Battery's Life
When using a battery for an extended period of time outdoors, consider its capacity and heating time. Portable power banks are useful for charging while on the go.
Fit and Style
Pick a vest that complements your style and fits you nicely. The style should match your preferences and the occasions you intend to wear it, while a decent fit provides optimum heat distribution.
We looked at the top 10 heated jackets, including their features, use, and customer feedback. The iHood jackets have been carefully picked to provide the highest warmth, comfort, and style. As we negotiate the winter months and challenging weather conditions, it is imperative that we place a priority on remaining warm and stylish. iHood Heated vests are a practical and fashionable choice since they offer customizable warmth and comfort.
How Do Heated Jackets From ihood Function?
The iHood's heater jackets are hooded and have three switches that may be used to regulate the heat in six different zones. With a zone control system that is simple to observe, independent management of heated zones aids safe operation. In extremely cold situations, the preheat feature swiftly rises up to 158°F for immediate outside heating.
How Much Time Does The Battery In A Heated Jacket Last?
The type of jacket, the amount of heat it can bear, and the battery's capacity all affect how long a battery will last in a power bank. Generally speaking, battery life ranges from a few hours (on high settings) to over ten hours (on lower settings). Some jackets offer programmable heat settings as well for battery conservation. The ihood comes with a 7.4V power that has a 14400mAh capacity.
Do Heated Jackets Merit the Price?
A heated vest can be quite helpful if you live in a location where the fall and winter months are quite cold, or if you frequently indulge in outdoor activities (such as skiing, climbing, fishing, etc.), work outdoors, or are generally terrified of the cold. You may feel more warmth from it, which will help you fend off the cold. 
Can I Bring A Heated Jacket On A Flight?
Yes, you may bring both our heated jacket and batteries with you on the flight. Typically, you are able to use its heating function while flying. But you should always adhere to the exact instructions and specifications of the airline. Our power bank is TSA-free, yes. Both the heated jacket and the power bank are allowed aboard the aircraft.
How Safe Are Heated Jackets?
Yes, our heated outerwear is secure. Please, however, wait until the jacket is totally dry before using the heating feature. Additionally, before using a heated jacket if you have a cardiac device, it is advised to speak with your doctor or the pacemaker manufacturer.